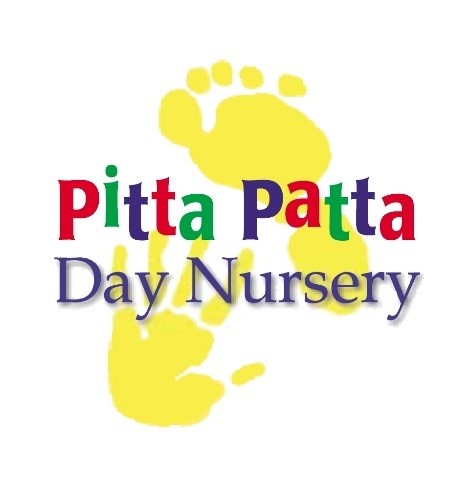 ADMISSIONS AT PITTA PATTA DAY NURSERY
AGE OF ADMITTANCE: Children are welcomed from ages 3 months to 5 years.
NURSERY SESSION TIMES
Full day session: 8.00 am - 6.00 pm
Early Bird Session: 7.30am – 6.30pm
Children are required to be registered for a minimum of 2 sessions per week (i.e., 2 full days).
FOOD & DRINK
The nursery will provide meals and snacks for children aged 1 and above once a food disclaimer form has been signed and completed. Parents are advised the nursery shall only provide what is on the nursery menu for that day and will not be responsible to cater for any dietary requirements for children under 2 years of age. If a parent does not wish for the nursery to provide the nursery menu, it is the responsibility of the parents to provide cooked meals for their child/children, that we will heat and serve.
Early Bird Breakfast 7.30am | Breakfast 8.30am-9.00am
Mid-morning Snack 10.30am 2-Course Lunch 11.45am
Afternoon Tea 3.30pm
For children aged 3 months to 1 year, parents must provide baby food and prepared milk for your child/children until the child/children are able to accept the Nursery menu.
All containers, bottles, lids food packaging must be clearly labelled with your child's name, in accordance to adhering to our Health & safety Policy
*For a child over the age of 1 year old, a food disclaimer must be signed.
CLOTHING & PERSONAL ITEMS
Each child should have sufficient clothes for their daily needs, in addition, a spare set kept in your child's bag in the event of accidents. All items must be clearly labelled with the child's name.
Parents are advised that your child/children are not permitted to bring valuable or personal items with them to the nursery. Pitta Patta will not accept responsibility for any subsequent loss or damage. Any items found will be confiscated and brought to the office.
Parents are asked to provide sun hats and an adequate sun block during the summer months to ensure that the child/children can benefit from outdoor pursuits. During the summer months a paddling pool may be in use therefore we will require additional waterproof 'pull ups' (i.e., Pampers Splashers/ Huggies Little Swimmers). Nursery management reserve the right to exclude any child from participating in outdoor activities if it is considered that he / she may be at risk from the sun.
For children who are still in nappies, parents are asked to provide nappies, baby wipes and creams. Failure to make this provision, will result in Nursery Nappies and/or Wipes being used at a charge, which will be added to your child's account.
All children must be provided with indoor slippers and wellington boots for the garden.
There is a compulsory policy purchase for a Nursery T-Shirt and Red Rucksack at the cost of £28.00. The Red Rucksack must be always used whilst attending the nursery, no other bags are permitted for use in the nursery and on the children's pegs, including plastic bags stored inside or outside of the Rucksack, for safety reasons.
SICKNESS & ILLNESS
Any child who develops an infectious illness must be kept at home. This includes conditions such as vomiting, diarrhoea, discharges from eyes or mouth, conjunctivitis, sore throat, and obvious rashes. Your child must be kept at home for a minimum period of 72 hours.
Any child that has been administered any form of immunisation or prescribed antibiotics by a GP must be kept at home for a minimum period of 72 hours.
MEDICATION
All medication administered by Pitta Patta, prescribed by a GP, must be clearly labelled with your child's name, date, and the required dosage. However, we will administer non-prescription medication for a period of two days, dependant on the medication or the condition of the child. After this time medical attention should be sought. If the nursery feels the child would benefit from medical attention rather than non-prescription medication, we reserve the right to refuse nursery care until the child is seen by a medical practitioner
In an emergency, such as: a high temperature or an allergic reaction. A parent or guardian will be contacted to ask permission to administer Calpol/Ibuprofen or Piriton to reduce a child's temperature or allergic reaction. The Nursery Manager will use their discretion if a child needs to be collected
No medication is to be kept or stored in your child's rucksack. All medication must be registered with your Key Person/practitioner at handover or with a member of staff in the office. If you have administered medication to your child, this information must be shared and recorded with a staff member, giving details of when the last dosage was administered and when the next dosage is due.
HOLIDAYS, ABSENCES & NOTICE
The Nursery is open for 51 weeks of the year. The Nursery is closed for one week over the Christmas /New Year period (including a prompt 12pm collection on Christmas Eve), all statutory bank holidays and four days training, these four days training are held in August following the Bank Holiday, dates to be advised.
Fees are payable at the full rate for all periods of absence, including holidays, sickness, and the nursery annual outing, if you choose for your child not to attend an outing.
One month's notice is required by either party to terminate a child's place in the Nursery, or one month's fees in lieu of notice.
HOLDING DEPOSITS AND SETTLING CHILD/CHILDREN
Following your child/children's registration, and upon availability if you are offered a place, we will require a one-month refundable holding deposit to secure your place, this will be in line with your child/children's attendance. Following attendance, the refunded holding deposit will be refunded on your child's last day or can be used as your child's last month's fee.
If your child/children do not enrol at the nursery after the holding deposit has been paid/start date agreed, or the settling procedure has commenced, the holding deposit will be treated as payment for the one-month notice period required for your child/children's place. However, if two months' notice has been given prior to your child's commencement date a one-week deduction will be made from your refundable holding deposit for a cancellation fee.
Should you increase your child/children's days or if there is a fee increase, you will be required to pay a top-up on your refundable holding deposit, in order that your refundable holding deposit is in line with your payable monthly fees.
Should you decide to change your child/children's commencement date and/or number of days, from the original registered days and/or start date, your place maybe offered to another child, and a one-week deduction will be made from your refundable holding deposit, which you will be required to top up to secure your child/children's place with us. Nonetheless, we will endeavour to accommodate your needs.
CHANGE OF DAYS
In the event of altering days, one month's notice must be given. Please see example below:
Notice given on the 15th of the month to reduce or increase days will be altered on the register from the 1st of the following full month, i.e. (15th June-15th July) changes will commence from 1st August.
We will, in some circumstances (ratio, availability and waiting list permitting) try to accommodate parents' request.
Please note that under no circumstances do we change or swap days. If a change of day is needed, you are required to book an additional day to meet your needs dependent on availability.
CANCELLATION
If your circumstances change, and a place is no longer required for your child/children here at Pitta Patta, there will be a one-week cancellation fee. This will be charged to your account. In the event that your child/children do not commence on the required day of enrolment, or the commencement date is changed, a one-week fee will be charged. Changing start dates could possibly lead to your place being offered to another child as we operate on a first come first served basis therefore, places are limited. However, please be assured that we will endeavour to accommodate your needs.
FEE SCHEDULE
Fees are payable in accordance with the attached Fee Schedule. Fees quoted are per child and are based on a pro-rata (4.33).
Where two or more siblings attend the Nursery for 2 days or more per week, the eldest child shall be entitled to a 10% reduction on their monthly fees and the second, third, child etc, shall be entitled to a 5% reduction. For families of three or more children that are currently attending the nursery, the sibling discount for the additional child/children's attendance, the sibling discount will commence the 1st of the following month of any new enrolment. This reduction is not applicable to government funded placements.
FEE REDUCTION
Fees are reduced the term following your child's third birthday. e.g., once your child reaches the age of three years old, we will automatically apply for the Government funded fifteen hours entitlement on your behalf, once we have received your completed funding form. This will be distributed the term prior to your child/children's third birthday.
You may also be entitled to claim for the additional fifteen hours of funding, totalling thirty hours of funded childcare
https://www.gov.uk/apply-30-hours-free-childcare
FEE REQUIREMENT
One-month refundable deposit is required, and fees are payable one month in advance, payable by BACS, Card Payment, Cheque or Standing order that must clear our accounts by the 1st day of each month. We, therefore, ask parents to set up standing orders to leave their accounts by the 23rd of each month to ensure clearance.
Fees are payable at the full rate during the period of sickness, absence, vacations, training days and Bank Holidays
REGISTRATION
To register your child/children, a fee of £95.00 per child is payable with the completed Registration Form. If you decide your child does not subsequently require a place at the Nursery after registering, the Registration Fee is non-refundable.
LATE PAYMENT
Late payments will be subject to an initial £20.00 penalty charge, along with an additional 5% charge added per day, for any outstanding fees.
EARLY BIRD SESSIONS
If your child attends regular sessions and you would like to change to the Early Bird session, please be advised , when changes are made from regular session to the Early Bird sessions all regular sessions be replaced to Early Bird sessions that your child/children currently attend.
When Early Birds Sessions are booked it is imperative to acknowledge they cannot be changed as we need to keep within ratio therefore, a minimum of two staff will be appointed to accommodate these sessions in advance.
Any changes to your child's sessions require the applicable one-month notice period. Under no circumstances will parents be permitted to enter the building without having previously booked an Early Bird session before 8am.
NURSERY FEES
Session

Full Day

(Day rate)

Full Time

(Weekly)

Regular

(8am-6pm)

£80:90

£404.50

Early Bird

(7.30am– 6.30pm)

£96:30

£481.50
Fees will also be subject to a 10% sibling discount for the eldest child and with an added 5% sibling discount for three or more siblings attending the nursery.
All fees stated are subject to a reduction following the term after your child's 3rd birthday.
We will automatically apply for your government funded fifteen-hour entitlement. *You may also be entitled to claim for the additional fifteen hours of funding, totalling thirty hours of funded childcare, this will be dependent on the number of days your child attends Nursery and * your financial circumstances.
Ad hoc days are chargeable at the full daily rate.
*Sibling discount is NOT applicable when funding is applied to your child/children's account.
VOUCHER AND CREDIT PAYMENTS
We accept payment via childcare vouchers and tax-free credits including funded hours for parents that are eligible. Further information can be found on:
https://childcare-support.tax.service.gov.uk/
Please note that all vouchers should be cancelled promptly, before leaving Pitta Patta, if Vouchers are received after the child has left there will be a £25.00 charge, to allow for the administration of the return of any monies.
ANIMAL AND PETS
We here at Pitta Patta, have the privilege and environment to keep a few small animals as pets in our garden at the rear, which is under adult supervision. We have small birds in our aviary along with rabbits, gerbils, guinea pigs and hens.
We believe introducing animals to children at an early age helps with their development and understanding through exploring and expressing emotions and feelings. This leans itself towards providing the opportunity to participate in sharing and turn taking. If you do not wish for your child or children to participate in activates surrounding the animals in the garden area, please confirm this on the declaration form.
It is the responsibility of parents to make known to the nursery if your child has any phobias or allergies towards animals.
NURSERYCAM SECURE LIVE STREAMING TO VIEW YOUR CHILD
As you are aware, we have Nurserycam in our building, this is to enable you to log on and see what your child/children are doing during their day with us. This service is available at the discretion of the Manager. Nurserycam is only available to you on the days your child/children attend the nursery and can only be accessed for you and your partner. This facility, via a secure password system, is only available to the parents of the child/children and must not be shared with anyone else. The use of smart phones including tablets to view your child is strictly prohibited.
In the event of any mobile device being used, or if we deem a parent is misusing or abusing this service, In the interest of your child's safety, any breach of these conditions will result in this service being terminated with immediate effect, and without notification. You will be required to sign an agreement acknowledging these Terms & Conditions for the use of this service.
BLOSSOM
Pitta Patta use an electronic devise to record and track your child/children's progress during their time with us. Your child/children's learning journey will be recorded by observations which may include photographs, video clips or audio recordings, which you will have access to 24 hours a day 7 days a week. This method allows for a strong parent partnership with the Pitta Patta team to develop. Parents and carers can share in the planning for your child/children's daily activities. Your child/children will be photographed/videoed for record- keeping purposes and for the use of Early Years Professionals at Pitta Patta Day Nursery. For this service you will sign an agreement form acknowledging the Terms & Conditions for this service.
Please note that no more than two people can access the Blossom, ie parents or guardians. No screen shots, no postings on public media and no sharing passwords. Please be advised breach of these conditions and agreement in accessing Blossom could lead to your child's place being terminated as further use of this method would be non-accessible.
AT PITTA PATTA WE ALSO OFFER
Muzzy Language Lessons, French, Italian, Spanish. (Non-chargeable)
A Babysitting Service, Piano Lessons,
In-house Theatre School: Providing Dance, Drama and Music Lessons, Football and Tennis coaching.
(These are extra curriculum activities and are charged at a small fee)
We look forward to welcoming you and your child/children to Pitta Patta Day Nursery where we offer the safe, secure, and stimulating environment that you and your family have been looking for. We provide high-quality childcare services, with a highly qualified, and experienced staffing team. We will ensure your child/children will not only thrive intellectually but also have immense fun whilst learning. We would like to take this opportunity to thank you for choosing Pitta Patta Day Nursery as your choice of childcare.
For any further information please do not hesitate to contact us or refer to the Parents Notice Board in the main corridor.